This October, help spread awareness of Head Start's life-long, nation-wide impact.
OCtober, 2018
October is Head Start Awareness Month.
First created in 1982 by President Ronald Reagan, Head Start Awareness Month is an opportunity to share at the local, state and national level the power of Head Start.
As President Reagan said in his proclamation, Head Start "has earned recognition and support for its success in early childhood education and development." Continuing this awareness and bringing new awareness to Head Start's mission is not only critical, but also fun. This October, join NHSA in building knowledge of and support for Head Start's whole-child and whole-community approach to supporting families on their path to success.
Help us strengthen
Head Start's voice.
Millions of American children are in desperate need of the window of opportunity for success in life that Head Start provides. Through our Dollar per Child campaign, the National Head Start Association ensures that the voices of these at-risk children and their families are heard.
Head Start Alumni
In 1965, our nation made a commitment to open a window of opportunity for at-risk children through "Project Head Start." In the 50+ years since, nearly 33 million Americans have attended Head Start.
Head Start alumni have gone on to become business owners and artists, musicians and doctors, teachers and Members of Congress, and exceptional sons, daughters and parents. Those who have been touched by this program know the reality of how a head start in life can help lead to success.
Learn more by watching the Head Start Advantage documentary featuring alumni such as Darren Walker, President of the Ford Foundation, Sylvia Acevedo, former rocket scientist and current CEO of Girl Scouts of America, and Cornell William Brooks, former President of the NAACP.
How can Head Start programs participate?
Here are example activities from previous years. Have other ideas or suggestions? Email NHSA's Olivia Goumbri at ogoumbri@nhsa.org!
Example activities
We also have a Head Start Awareness Month flyer that can be shared with members of your community.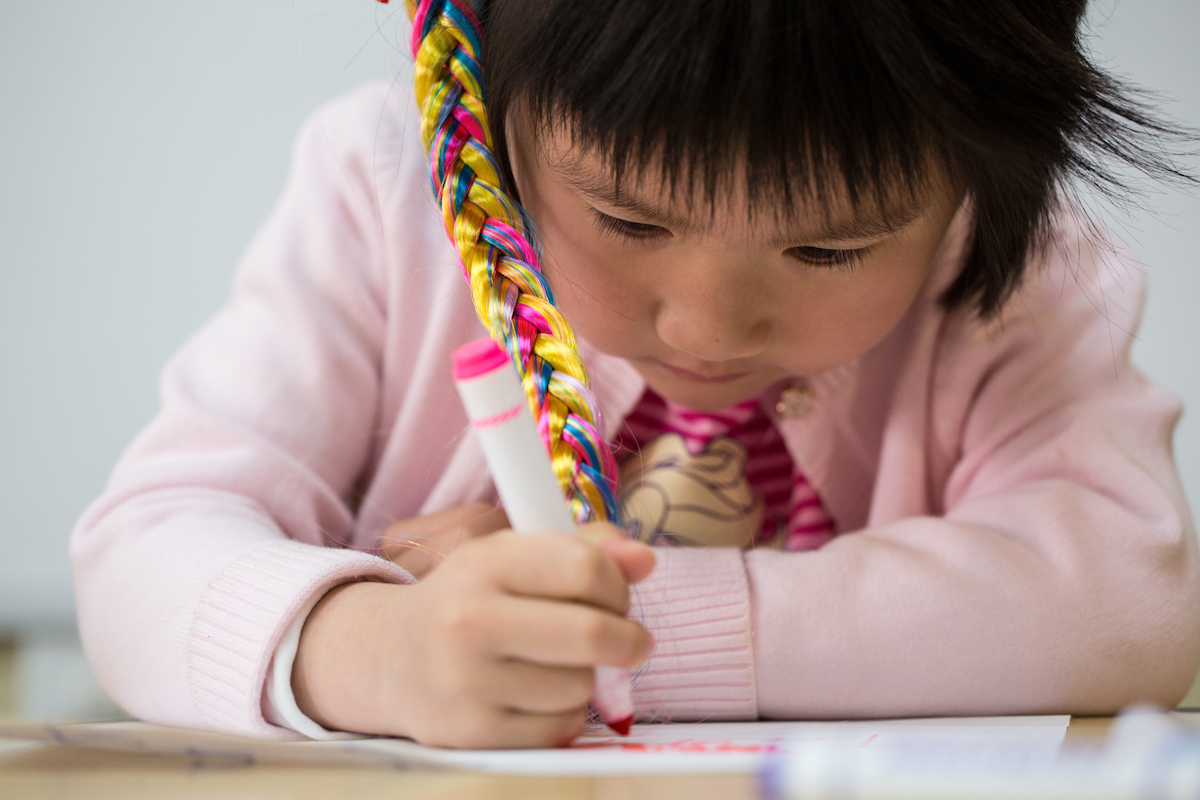 Did you know…
Head Start was launched in 1965 by President Lyndon B. Johnson to provide comprehensive health, nutrition, and education services to children living in poverty. Over the last 53 years, more than 33 million children have benefited from Head Start's unique approach, which is built on the premise that every child, regardless of circumstances at birth, has the ability to reach their full potential. Today, Head Start serves more than one million children, families and pregnant women each year on their path to success.
The Head Start model is built on evidence-based practices and is constantly adapting—using the best available science and teaching techniques to meet the needs of local communities.
The four major components of Head Start are:
Education
Creating a variety of learning experiences to help children grow intellectually, socially, and emotionally.
Health
Providing health services such as immunizations, dental, medical, and mental health, and nutritional services, and early identification of health problems.
Parent Involvement
Engaging parents as equal partners with their child's teacher. Parents serve on policy councils and committees that make administrative decisions; participate in classes and workshops on child development; and volunteer in the program.
Social Services
Provide outreach to families to determine what services would benefit them.